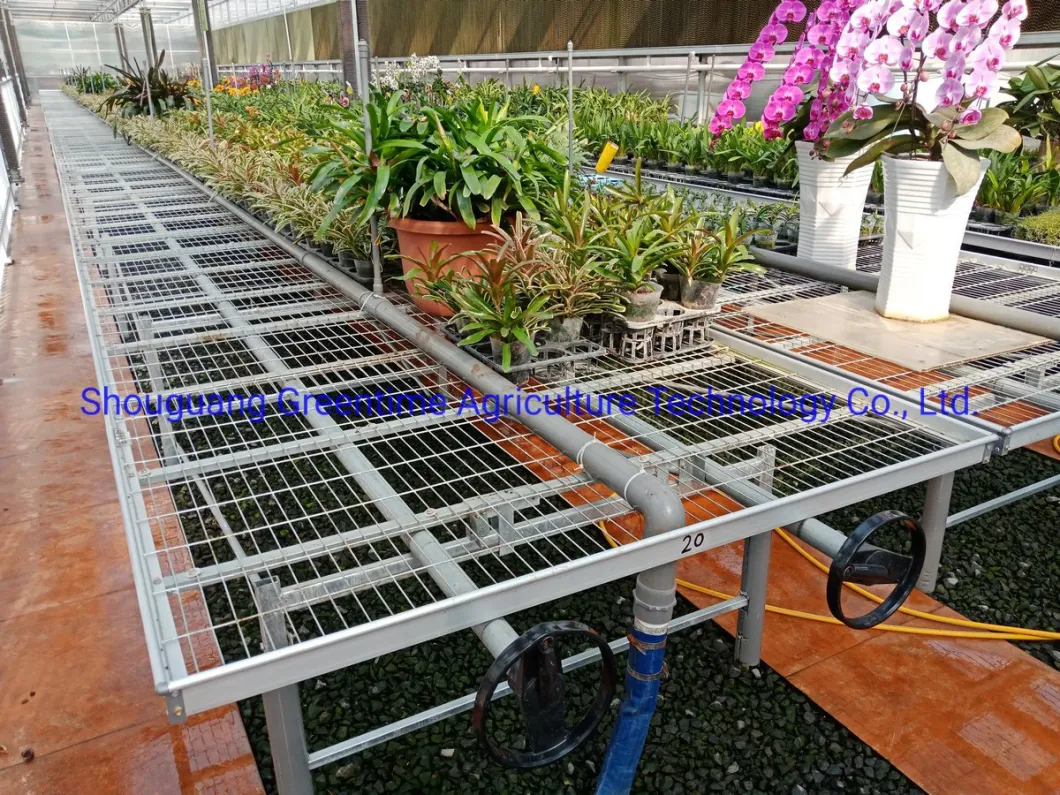 1. The standard height of the product is 0.75m, and the standard width is 1.7m. The height, width and length can be customized according to customer requirements.

2. The grid part of the product is made of hot-dip galvanized material, which has high corrosion resistance, good load-bearing capacity and long life.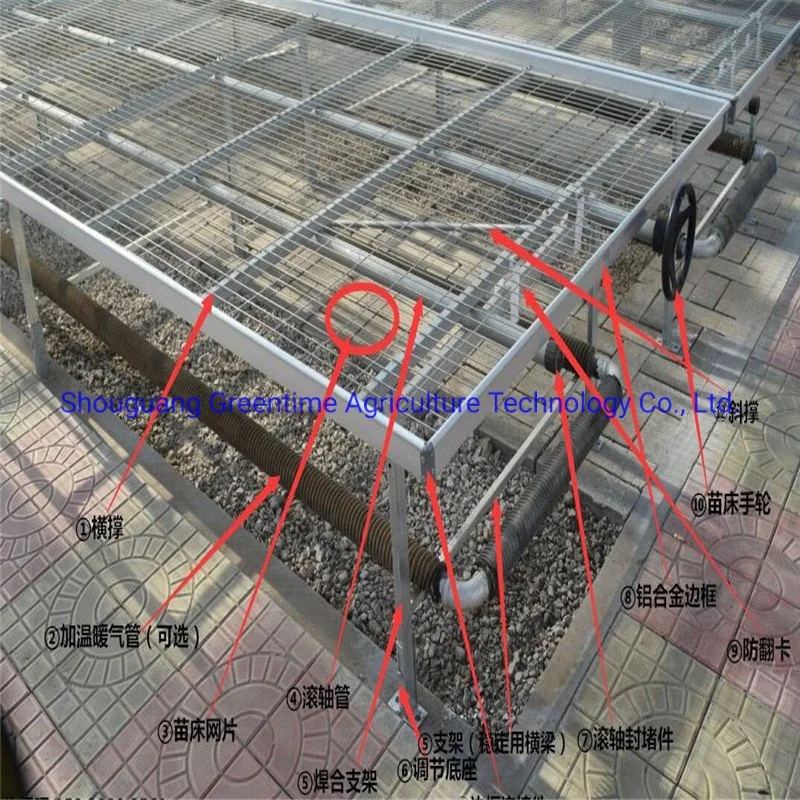 1. Manually driven, easy to operate and easy to move.
The frame of the seedbed is made of aluminum alloy, and the steel pipe and the seedbed net of the support part are hot-dip galvanized, which can be used for a long time in a humid environment.
2. It can move 30cm to the left and right, which can make the greenhouse area more than 80%.
3. Equipped with limit anti-turnover device to prevent tilting problems caused by heavy weight.
The product can be equipped with an automatic sprinkler irrigation system on the top to solve irrigation problems and save water.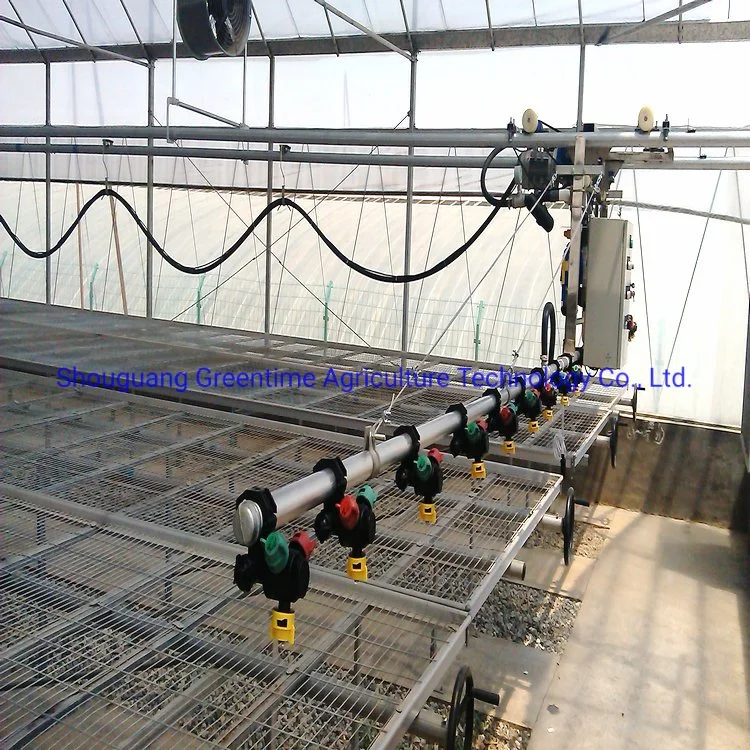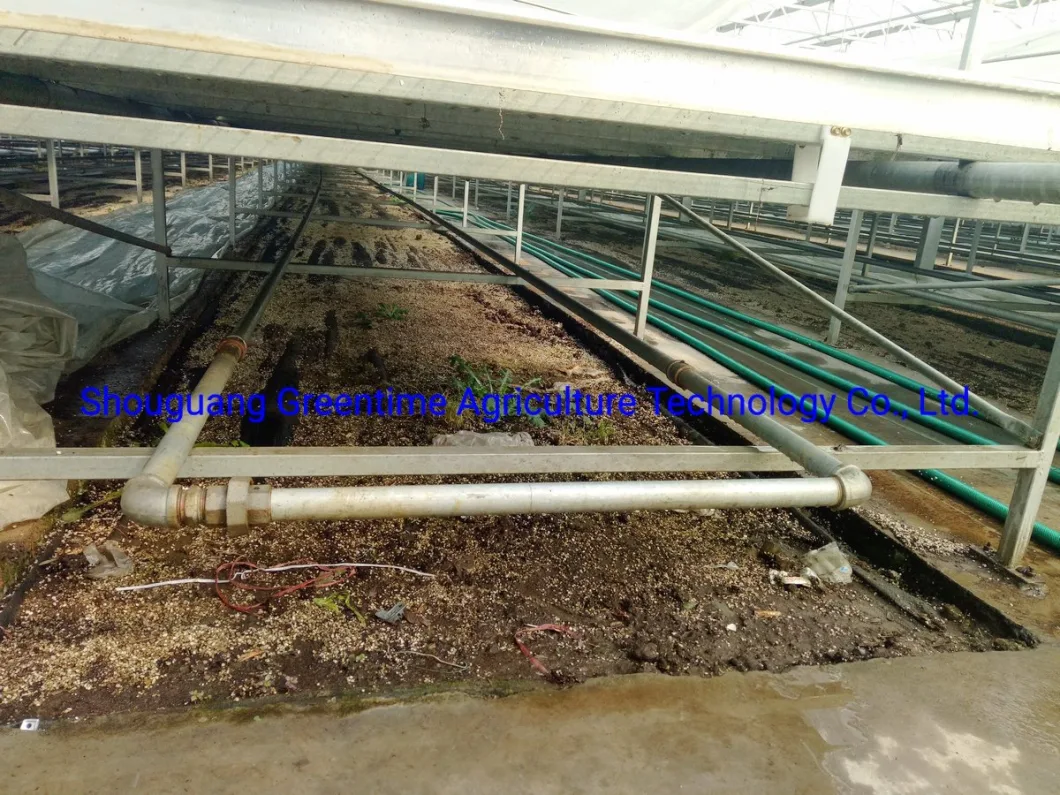 Heating pipes can be installed at the bottom of the product to ensure the normal growth of crops in winter
The installation method is simple and easy to operate. The supplier provides installation instructions. If necessary, an engineer can be arranged to guide the operation on site.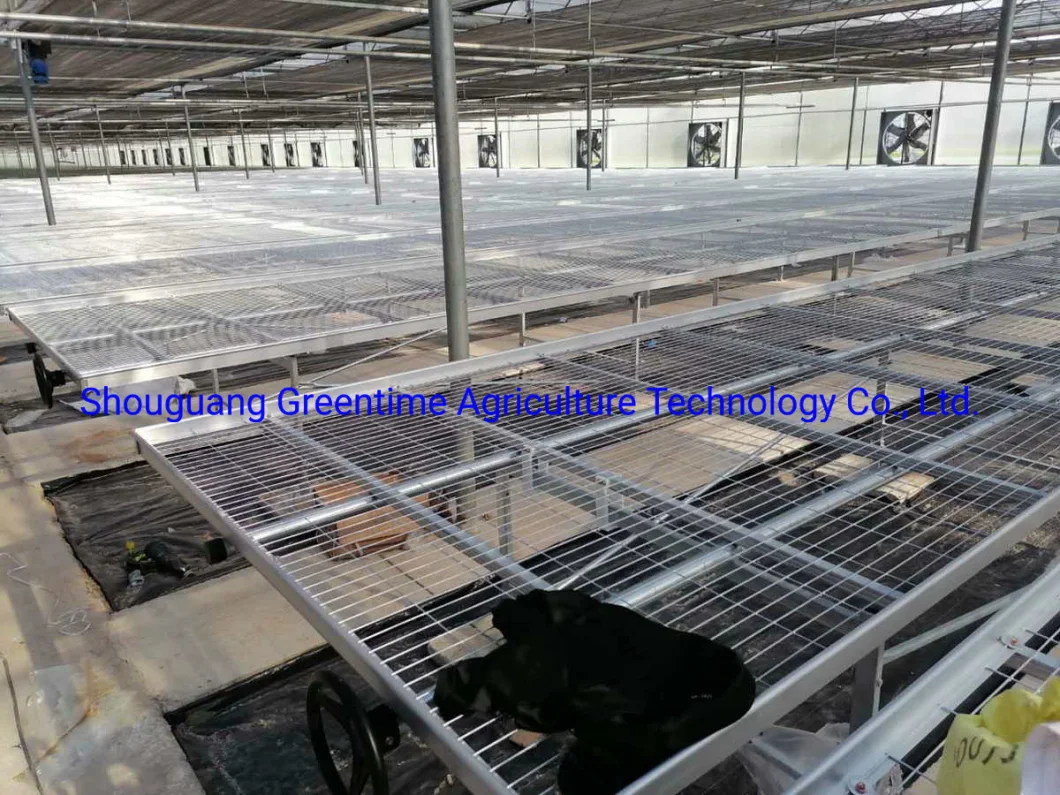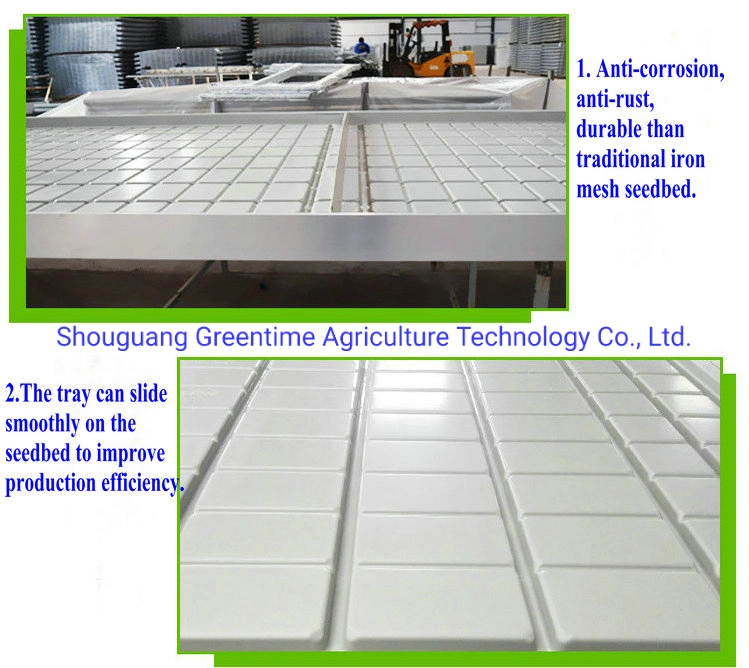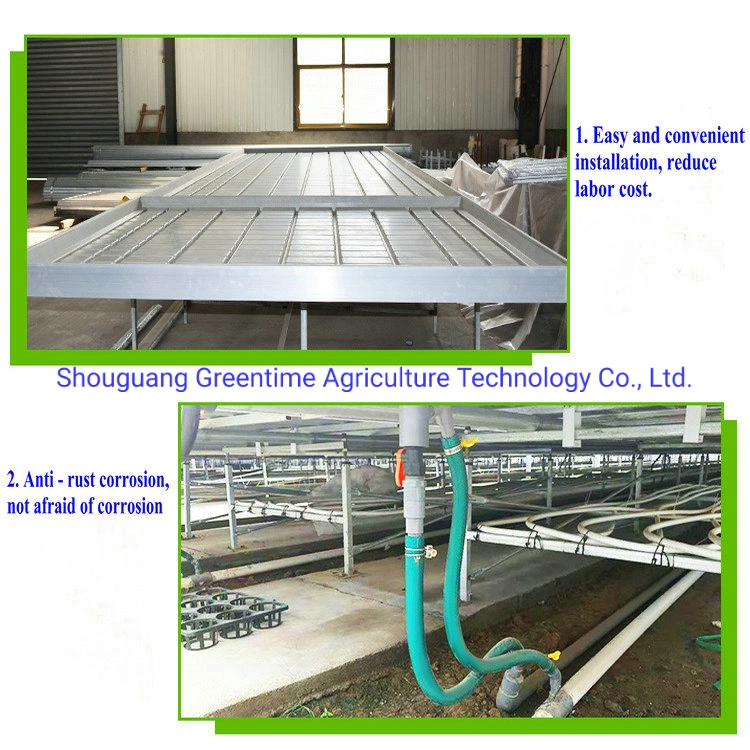 1. The Ebb & flow system originated in the Netherlands and is an irrigation method designed for the nutrient hydroponics of potted plants and container seedlings.

2. This method uses the drop principle to realize timing water supply and fertilization, and is particularly suitable for nutrient solution cultivation of potted flowers and container seedlings.