Hydroponic Planting Box flower pot planter supplier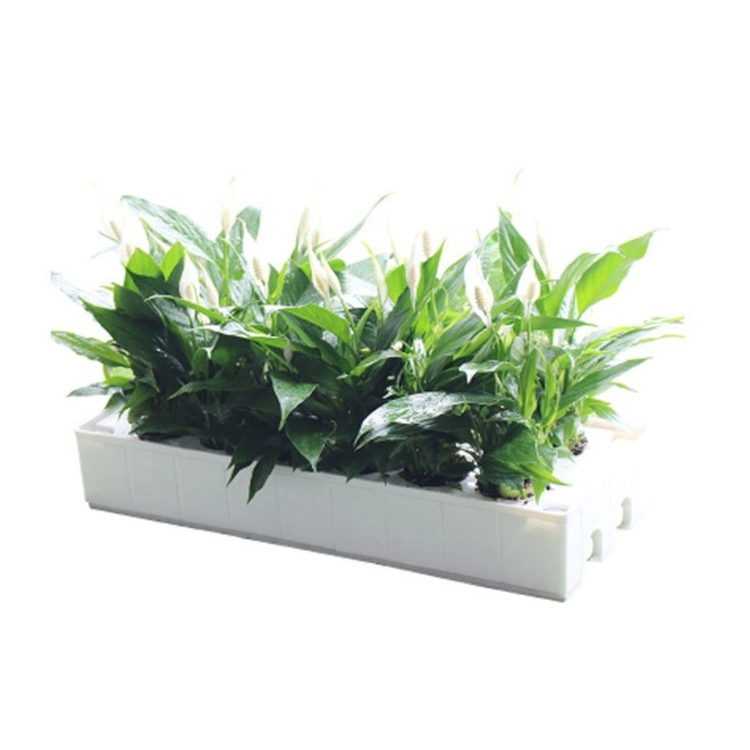 Product Basic information:
Material: ABS Resin materials.

Appearance: Clean smooth White planting box/container.

Advantages of Hydroponic Equipment:

1, Soilless culture ( No bacteria, No worms).
2, Vertical planting ( Efficient use of space).
3, ABS raw material production, Health and environmental protection, Sturdy and durable.
4, Corrosion resistant, Compressive strength, Acid resistance, alkali resistance.
5, UV protection.
6, Low friction coefficient, high value of utilization.
Product Application:
Balconies, Halls, Courtyards, Gardens Vegetable And melon and fruit hydroponic planting.

1, Climbing plants:
Cucumber, Tomato, Towel gourd, Balsam pear, Lentil and others.

2, vegetables plants:
Cabbages, Lettuce, Chinese cabbage, Bitter lettuce, Pepper and others.
Specification size:
Single Box/Container size:
Length*Width*High: 60CM x 24CM x 10 CM.

Note:
It can be assembled into one Layer, two Layers, three Layers, four layers.
Type of shipping:
The transportation of products is decided by customers and usually by sea.
If you are interested in this product, please contact us and we will give you detailed product information.