Metal Vineyard Vine Open Gable Trellis System
The Galvanized Steel Y Shaped Open Gable Vineyard Trellis Vertical Rail Line Post is made with hot rolled steel. It's "Y" shape, some people also called it "V"shape.
The gable metal trellis post allows for better air flow and efficient growing techniques. It also creates a cooler
and shaded environment for harvesting. Our unique trellis system enhances our plastic covering program ensuring quality product
for
the fall harvest.
The metal steel
gable
Y Shaped Vineyard Trellis Post
systems mainly used in vineyard,
orchard, grape manor, agriculture plantation and farming. The gable trellis post has far more advantages thanks to its design and easy
set-up, strong and long life.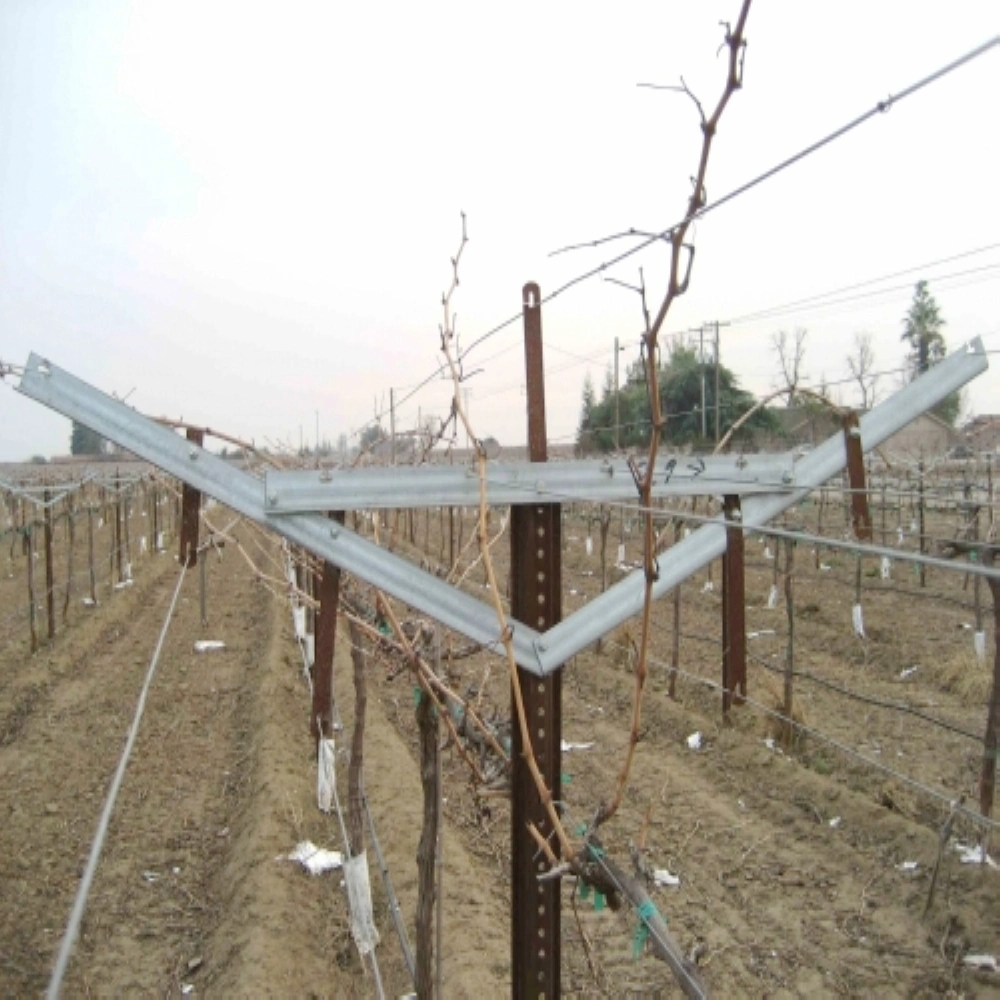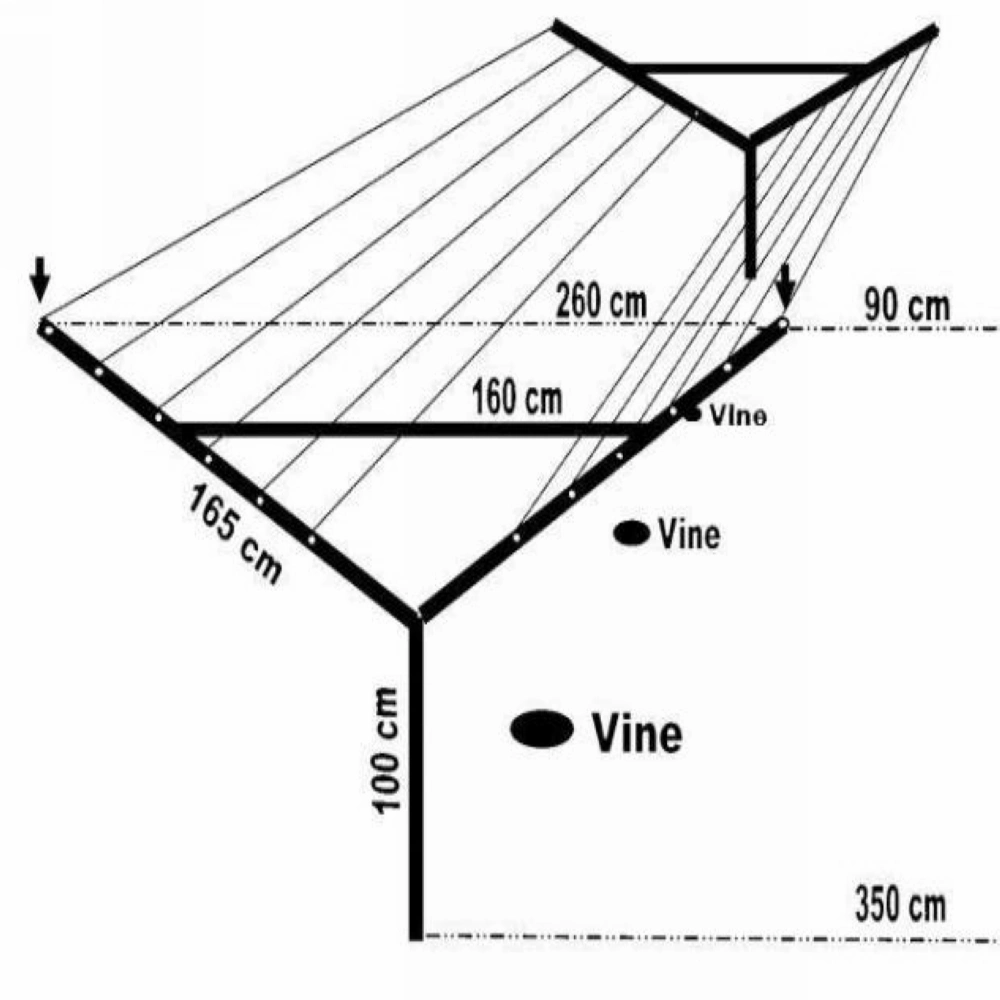 Vineyard trellis post Description

Material:

Hot Dipped Gal. steel sheet

Thickness:

2.0mm, 2.5mm

Certer bar:

1120mm, 1307mm

Lateral bar:

1460mm, 1473mm

Surface treatment:

Hot dipped galvanized, Black (no treated)

Packing:

on pallet

Loading Qty:

4600sets/20ft

Main market:

Chile, South American
Vineyard trellis post
Feature:
Replace the traditional wood post. Strongest design,easy set-up and long life

Wire slot that provides complete control of trellis wires

Reduced installation and set up costs

Lower labor costs

Allows max vine growth potential, get more sunlight

Reduce tree damage

Can be recycle